Desert Sun Molten Cuff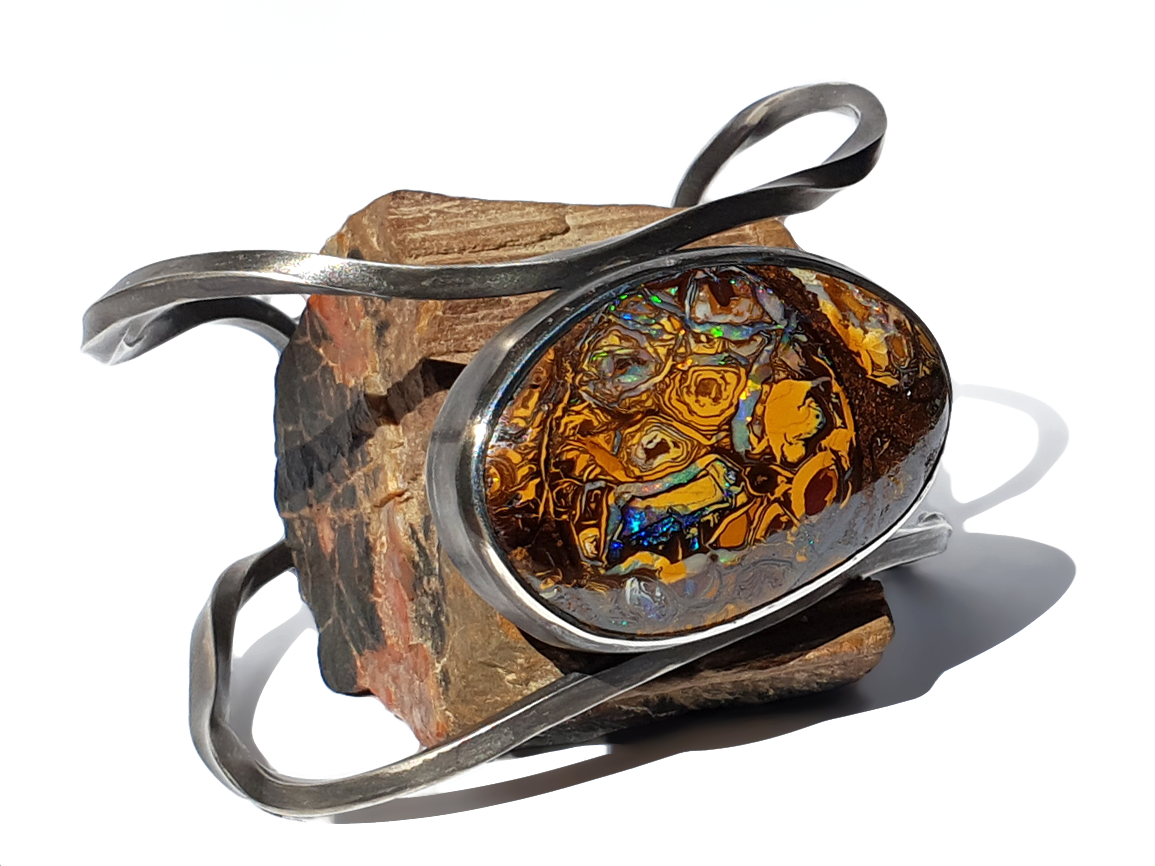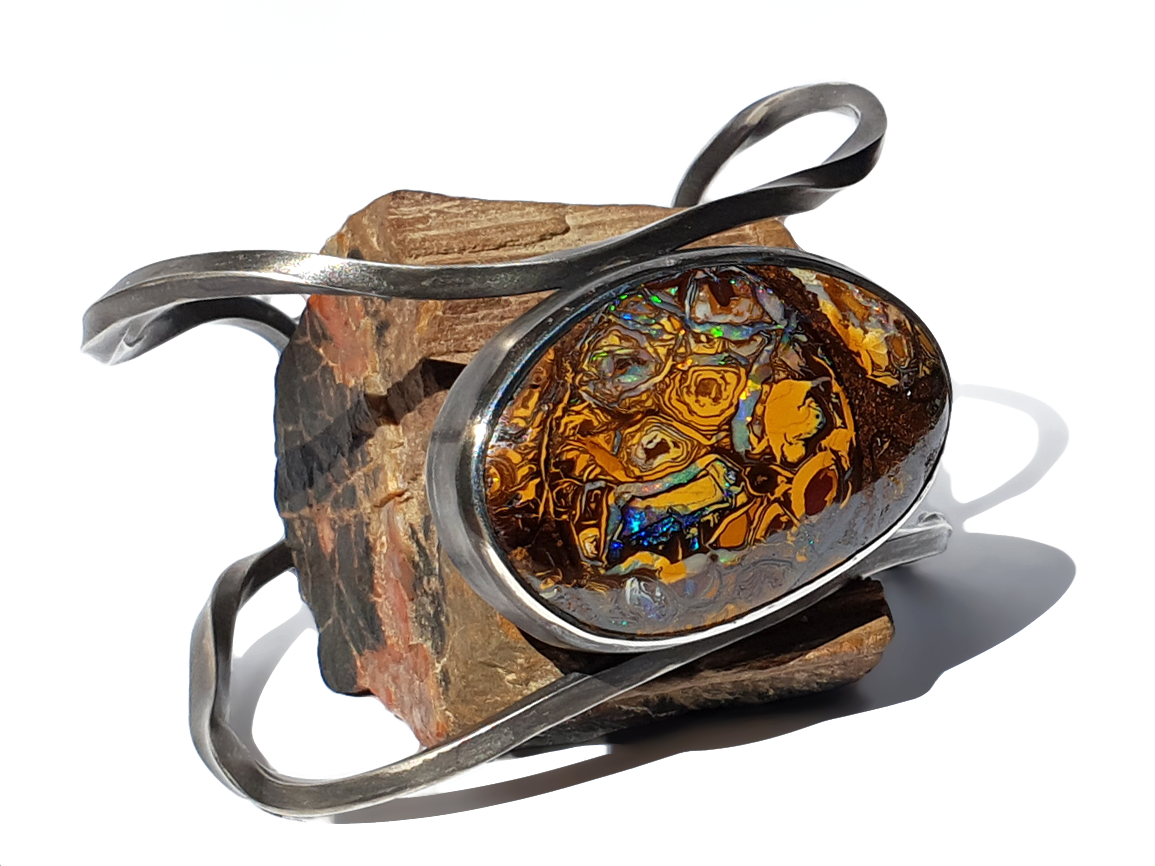 Desert Sun Molten Cuff
Original one of a kind silver and opal cuff. This is a stunning warm Coroite Opal showing bright opal flashes through amazing rock patterns. Like an Artist's palette with all the colours of the rainbow showing through warm earthy tones. We have set this eye catching opal in an blacked silver cuff. A beautiful and original wardrobe addition. If you are looking for something different, this handmade cuff is for you.
All of our products are from ethically sourced materials, and have been hand crafted in our coastal Queensland studio.We hand selected this opal straight from the miner, it is a truly special piece.
We securely ship via registered post globally. We offer free shipping worldwide.